The Fifth Column (3 novels)
Read the technothriller series where it all began.
Damien and Jay don't exist. Officially.
Unofficially, they're genetically engineered operatives with an impossible mission. One of their agency's best operatives has gone rogue, and they're sent to stop her.
But when Damien and Jay start to experience alternate memories and missing gaps in time, they realize there's more to this mission than they were supposed to know.
And their hunt for the truth will take them to some dangerous places…
Mind control: coming to a government near you.
The Fifth Column's latest technology, Project Seraphim, is almost ready.
Once active, they can force anyone in the United States to feel and do anything, on command.
And then the world.
Can Damien, Jay and Sophia stop it in time?
Or will they fall under its spell?
Rogue operative Sophia is in the wrong place at the right time.
A terrorist attack vaporizes a large chunk of the Upper West Side, almost killing Sophia. Narrowly avoiding the explosion, she gives chase to an operative running from the blast zone.
Amid the chaos, Sophia recovers a rare meteorite from the operative and is quickly ensnared in a hunt between clashing factions of a labyrinthine covert government known as the Fifth Column.
With New York City sealed off and the hurricane rapidly approaching, Sophia has nowhere to run and everything to lose.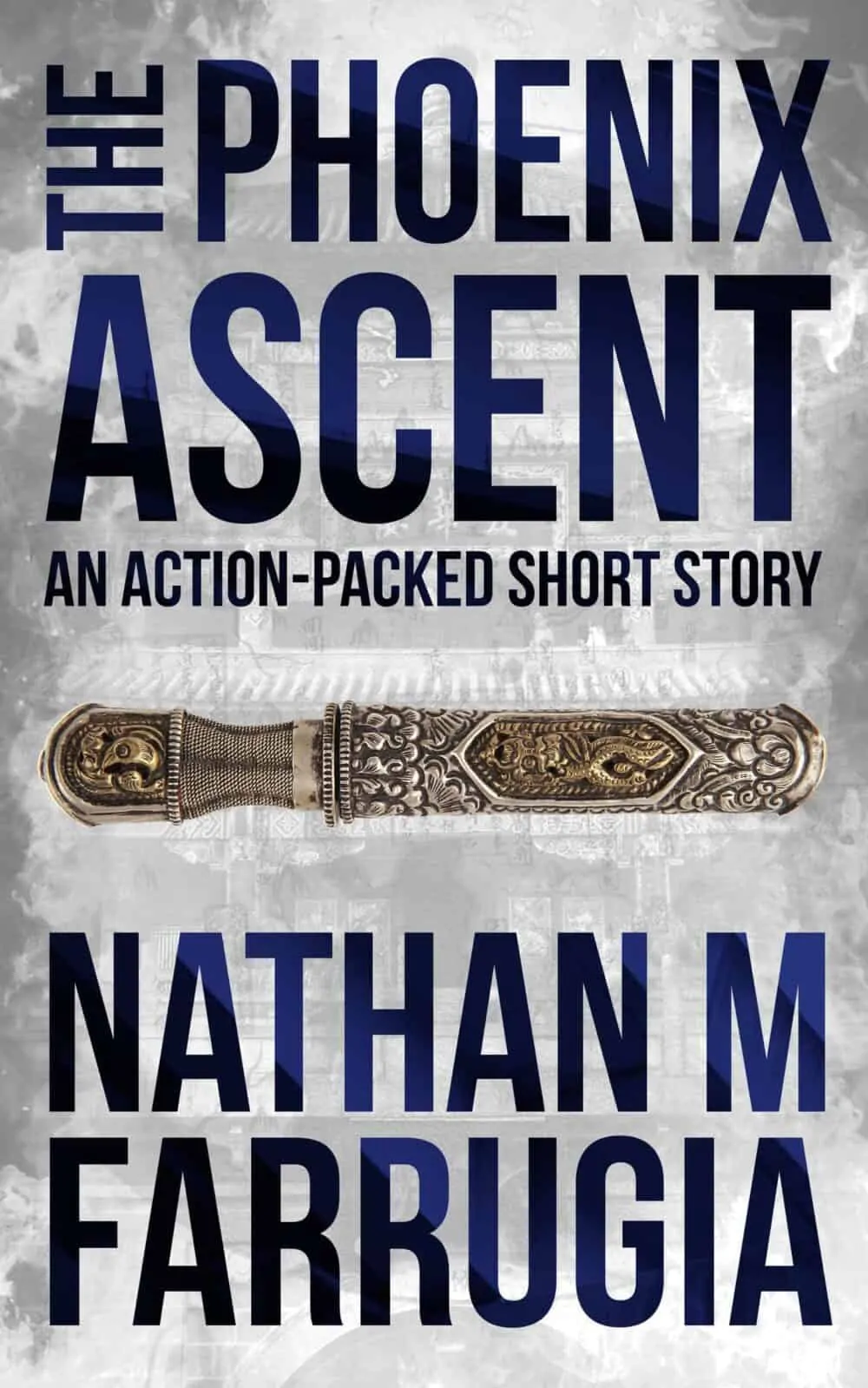 One man versus an army.
Can a rogue alchemist turn the tides of war?
The Mongol army is storming China, devastating everything in its path. Their mission: recovery of an artifact with otherworldly powers. Their General will stop at nothing to recover it.
Zhu is an alchemist in the wrong place at the right time.
He has the artifact … and an assassin's blade at his throat.
And he's the only person who can beat them.
Can Zhu keep the deadly relic out of the General's hands? Or will he hand ultimate power to a madman?
Get this action-packed short story free!